The three industrial estates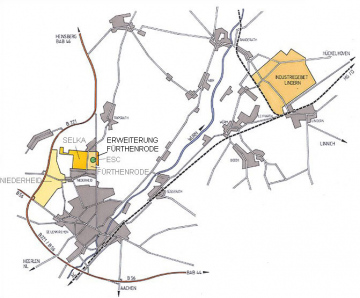 The three industrial estates:
The location:
The town of Geilenkirchen has three industrial estates: Niederheid, Fürthenrode and Selka. The ESC is located in the industrial estate, Fürthenrode. The following map shows the location of the industrial estates:
Commercial area available:
If you are looking for available commercial premises, you can find an exact overview on www.geodok.de/AGIT-GISTRA. This will provide you with specific details on commercial premises which would be suitable for your company. We are of course available for any other information you might require with regard to available commercial area.
Susanne Köppl
Phone: 02451 629 221
Fax 02451629 100
Room: 221